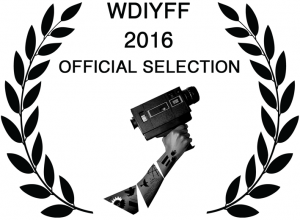 Hello Friends! Please join me at London's Cinema Museum on 2 March 2023 for an amazing reunion of filmmakers and festival organizers. Look how far we've come! Since the first Wotever DIY Film Festival (my first one was 2013) so many brilliant festivals began, many of them connected somehow to the Wotever DIY Film Festival. My fondest wish is that we can all have some time together, and no one will have to be running a festival, we will all just be hanging out.
Here are the details:
2 March 2023  18:00 – 2200  (plenty of time to socialize!)
Cinema Museum The Master's House, 2 Dugard Way (off Renfrew Road), London SE11 4TH
Photos with Kyla Harris, Tara Brown, Theresa Heath, Charlie Little and Helen Wright at BFI Southwark at the "Busting The Bias Opening Night: Is There Anybody Out There? An Illustrated Talk + ECLECTIC: Shorts Programme, an evening celebrating disability visibility and filmmaking. 3 March 2023.