Hello all, and I hope you are enjoying this mild winter as much as I am.
Here's Mom looking badass in 1955.(Click it and it rotates correctly, I don't know why it is doing this.)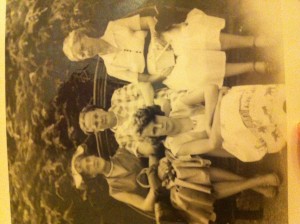 As some of you know, I've moved home to take care of my mother as she battles PSP – Progressive Supranuclear Palsy. According to the CDC, this disease is rare. However, in South Jersey, it is so common in older women that almost everyone I talk with has a grandmother or aunt who has/had it. Infuriating and expected, in a post-industrial wasteland poisoned by thorium, mercury, lead and asbestos. Camden will never gentrify because no white middle-class family would move here. It is neurologic birth defect ground zero (I was also born with a neurological abnormality in my brain stem.) Our sister-city-in-murder-rates, Flint, MI is a sorrowful example that poor, Black-majority cities are just allowed to die.
So it is difficult to focus on making movies during this time of intense eldercare. I have been writing screenplays and fiddling around with a remake of "Carol" when I have a few moments to myself. I also signed up for Film Freeway and so have been sending my videos to festivals for consideration. I am most excited for a project about my childhood, when we learned my best friend's sister was a lesbian.
It has been exciting to see all the action figures of women in the news lately. I am glad that Faggotgirl has some Super Friends. I hope they have superpowers, and are not just to be looked at and dressed up. More later!