Krissy Mahan has been making movies using humor as a feminist tool for 25 years. Mahan's movies center the social failures around accessibility, gender identity, mental health, immigration, and working class post-industrial cities. Mahan teaches in a public elementary school, and has recently screened at the 2017 and 2018 New York Feminist Film Week, aGLIFF in Austin, Women Over 50 Film Festival, Brighton, UK; the London Fringe! Film Festival, London, UK; Scottish Queer International Film Festival, Glasgow, the Dyke Drama Film Fest in Perth, Australia, and screenings in support of community groups, such as mental health and HIV support groups, and festivals that focus on dis/Ability and queerness.
She is a perennial favorite at the Wotever DIY Film Festival, London, UK.
TODAY September 29, 2018
Hello! I'm happy to say that my movie MY AUNT MAME will be shown as part of the 2018 2nd Annual Trans Stellar Film Festival in Detroit, MI on September 28-29, 2018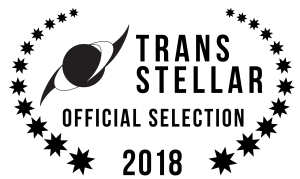 Recent Screenings

My Aunt Mame was selected to the 31st annual All Genders, Lifestyles, and Identities Film Festival (aGLIFF), taking place September 6-9, 2018 in Austin, TX, in the Dramatic Shorts program.
Queer Access Film Festival
Aug 30 – Aug 31, 2018 Suedblock
Skalitzer Straße 6, 10999 Berlin, Deutschland
QAFF, the first Queer Access Film Festival, is an invitation to experience films with and from queer filmmakers with and without disabilities.
DAY 1 – on Thursday, August 30th, we'll offer a range of short films and the audience-including Expert-Talk "The Democratization of Desire".
DAY 2 – on Friday, August 31th, we'll show three longer movies: "The Blue Wonder" by Uschi Bökesch und "No Day without Love" by Ines de Nil. The filmmakers will be present and available for a Q&A.. The festival closes with "Yes! We Fuck" von Antonio Canteno & Raul de la Morena. (My film "Faggotgirl Gets Busy In The Bathroom" was commissioned specifically as the short film to precede "Yes, We Fuck" when it was shown at Wotever DIY Film Fest 2016).